NEWS AND EVENTS – EVENTS
---
EVENTS FUTURE NATIONAL
WOODFEST 2018
Following the success of last year's event a second Woodfest is to be held.
The 2nd WoodFest will be Thursday 5 to Saturday 7 July 2018. The venue is the Exchange, Howard Street, North Shields, Tyne and Wear NE30 1SE. There is plenty of accommodation in surrounding areas and good transport links. Check out the website www.woodfest2018@wordpress.com
---
WOODFEST 2017 – THE FIRST NATIONAL SPBW BEERS FROM THE WOOD FESTIVAL


Yes! it has now started to roll out.

WOODFEST 2017

JULY – CASTLEFORD, W. YORKSHIRE

THURSDAY 6th to SATURDAY 8th JULY 2017

MORE INFORMATION HERE:
---
SPBW ANNUAL GENERAL MEETING 2018
The 2018 AGM of the NEC attracted some 40 members from around the UK to the Horseshoe in Clerkenwell; it was good to see a few new faces. This was one of the shortest and most painless AGMs in memory, lasting a mere 45 minutes! Some decent beers were supped, a buffet was scoffed and a raffle raised 50-odd quid towards the cost of the latter. Sadly, ill health precluded the presence of the outgoing Chairman, Patrick Deller, but his pre-ordained successor, Rob Shacklock, ran the proceedings with calm authority. The only other change to the Committee was that Riz Hafiz had to stand down as Secretary due to work relocation, so John Rooth reclaimed his former post. The National Executive Committee for 2018/19 is therefore: Chairman: Rob Shacklock; Vice-Chairman, Patrick Deller; Secretary: John Rooth; Treasurer: Peter Chutter; National Membership: Mark Bonson; Branch Liaison: John Dearing; Publications: Roger Jacobson; Wood Liaison: Garry Wiles; Rob also handles Social Media. Subsequently, Alasdair Boyd, Roger West and Jim Woodcock have been co-opted as members without portfolio. After the meeting the attendees split up for two pub tours, one in the Fleet Street area, the other heading towards Kings Cross and Euston. These provided further opportunities for socialising in a variety of pubs.
---
LONDON PUB OF THE YEAR AWARD 2018
The time has come to start the process of finding London's best pub. London-based members and branches are invited to nominate their favourite pub in the Greater London area (one pub per member or branch). Please contact Bill English (details page 2) for a nomination form (or download one from our website) – we cannot consider a pub unless a form is completed. Closing date for nominations is 10 June. The judging process will occur during summer and early autumn in the hope of voting on a winner by the end of October. If you fancy being part of the judging panel – an arduous task involving visiting pubs and drinking beer – please let Bill know. We always welcome new blood on the panel so please do consider taking part if you can.
---
NEC MEETINGS
Meetings are held on the 2nd Monday of each month at the Dispensary in Aldgate, London.
Anyone wishing to attend should contact The Chairman (Rob Shacklock, robinshacklock@yahoo.co.uk, 07512257837).
---
---
NATIONAL & BRANCH MEMBER DISCOUNTS
Full details of discounts available for SPBW members both nationally and branch.
---
EVENTS FUTURE SPBW BRANCHES
---
---
SPBW NE
January saw us present the yearly awards as mentioned in the last PiH. Oddfellows, North Shields was up first for their festival of the year and Three Kings for Brewery of the year. The next week saw our Branch Meeting at The Station East in Gateshead, brewery tap of Hadrian Border Brewery who are a huge supporter of bftw. Two presentations followed for their beer of the year; a three- way tie with Hadrian Border beers Secret Kingdom and Grainger ale from their stable winning. Later in the month saw us visit the Keelman, the brewery tap of Big Lamp Brewery who also tied for beer of the year with their Prince Bishop Ale. A great evening and the hospitality was first class, unlike the weather! Last, but not least, Darlington snooker club was visited to present them with the club of the year and on the same day Ye Olde Elm Tree was again presented with the Pub of the Year – well deserved and there was plenty of bftw!
---
COBRA-COW
February:
Branch monthly meetings will now take place on the last Monday of each month.
---
WEST RIDING
The Cardigan Arms has recently won our Winter pub of the year. Over 40 members attended the presentation which included a trip round the nearby Kirkstall Brewery who own the pub and a tour round the pub which originally had a tower brewery. This pub has been restored by Kirkstall Brewery last year and they provided a beer from the wood called Dexter which was a milk stout with added coconut. A good day was had by all who attended! We also had a trip to Bingley Brewery who again provided a beer from the wood. As summer approaches our monthly trips began on 21 April to Southport and Liverpool. 26 May to Newark and Southwell, 16 June to Wigan and St Helens and finally 7 July to Newcastle and North Shields for Woodfest.
---
---
EVENTS PAST
---
ANNIVERSARY GATHERING
The celebration of the SPBW's founding, at its birthplace, the Rising Sun in Epsom is now a regular feature of the Society's calendar. In 2016 it was celebrated two days early, on 4 December, that being a Sunday. Once again the event was well supported and members from as far afield as Belfast, Isle of Man and Newcastle upon Tyne joined those from rather closer to Epsom. This year we were given the use of an upstairs room, so as not to frighten the regulars. A high quality buffet was washed down with a selection of Youngs beers as well as St Austell Tribute and Twickenham Naked Ladies. It's fair to say a jolly good time was had by all. The more hardy (and foolish) of us carried on the celebrations deep into the evening in a selection of pubs in Central London.
Picture: The annual get-together of SPBW for the Anniversary Gathering.
---
MIKE HALL MEMORIAL WALK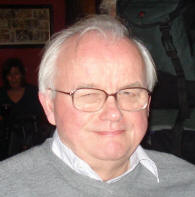 The 4th pub tour to commemorate our late friend and former NEC Chairman was on the evening of 28 November. This year the event was in Southwark, starting at the Royal Oak, where the NEC held its meetings for several years. About 8 of us met here and got stuck into the usual range of Harveys beers. A few plates of free hot nibbles magically appeared and we did our best!
Then it was a stroll up Borough High Street, round into Southwark Street to the Sheaf. This large basement pub usually serves up to 10 draught ales; the range was smaller tonight but the choice was still good enough. A few more participants met us here. Next stop was the Market Porter next door to Borough Market. The MP is a renowned free house serving an ever-changing selection of ales. Last stop was round the corner in Winchester Street; the Rake is relatively new on the scene but has become revered by beer lovers. A very small, cosy bar it serves three beers on handpump as well as several on keg and loads in bottles, from all manner of small breweries.
Somewhere along the line glasses were raised in Mike's memory and quite a few were emptied as the evening wore on!
Picture: Mike Hall.
---
WEST RIDING LIFETIME AWARD
It was on a cloudy Saturday afternoon in mid November that a large group of S.P.B.W. members gathered at The Junction pub, Castleford in the west of God's own county. Our purpose? Well, for the past six years Neil Midgley and his partner Maureen Shaw have been building the home of beers from the wood.
We are the West Riding branch and The Junction is on our patch. Not surprisingly, our twice yearly pub of the season award should, by rights, be redundant as this pub would win every time. With this in mind we decided to present Neil and Maureen with a lifetime award in recognition of their passion for beers from the wood. Fittingly, the award is half a wooden barrel, complete with tap.
The history of The Junction began with the assistance of the late-lamented Simon Bolderson, founder of Ridgeside Brewery, who agreed to put his beers in wooden casks owned by Neil. These casks had been purchased from Alastair Simms, who has now established the White Rose Cooperage, also on our patch.
Why Castleford? Well, it is renowned in brewing circles as the home of Fawcett's Maltings, so why not? For those wanting to learn more I would urge you to purchase the excellent publication by our member David Litten "From Junk to Junction" which details the first five years. This can be found online and all profits are donated to The Alzheimer's Society. Go on – treat yourself!
And what of the next five years? Well, 2017 sees the inaugural S.P.B.W. Woodfest from Thursday 6th to Saturday 8th July. Neil has purchased the adjacent Horse and Jockey pub and has already held beer festivals there. It is in dire need of some TLC though. Behind this pub Neil is building the Lagentium Brewery. The two liquor tanks are installed but I'm not sure there are enough hours in the day for Neil! The strange Latin title translates as Castleford which is an ancient Roman settlement and the pub lies on the line of the long disappeared walls.
The Junction's future is definitely not at a crossroads.
John Dyson
Picture: Retiring Chair Ian Cole presenting the award to Neil Midgley and Maureen Shaw.
---
NATIONAL WEEKEND – CHESTERFIELD
This year's National Weekend was in Chesterfield – home of the crooked spire! – and some great pubs as we found out. On Friday we visited the White Swan (owned by Raw brewery), Tramway Tavern (owned by Brampton brewery), the Tap House (owned by Barlow brewery), Chesterfield Alehouse (an excellent micropub), the Market Pub, the Rutland Arms and Spa Lane Vaults (one of the two Wetherspoons in the town).
Saturday saw us take in Portland Hotel (the other 'Spoons where a large proportion of the members stayed), Speedwell Inn (home of the Townes brewery, and a great traditional pub), Rykneld Turnpike (a former club turned into a contemporary pub housing the Instant Karma brewery), Old Poets Corner (another excellent traditional pub housing the Ashover brewery) and the Rose and Crown (a large modern pub owned by the Brampton brewery where we were treated to some excellent steak and ale pie!).
Sunday saw us visit the Chesterfield Arms, the Neptune Inn, the excellent Beer Parlour, the Red Lion where some members had some excellent Sunday lunches and the Derby Tup.
The official brewery visits were Brampton brewery, Raw brewery and Spire brewery which had an excellent brewery tap within. Chesterfield has proven to be an excellent town for some excellent pubs and breweries and is well worth a visit!
Picture: SPBW Chairman, Patrick Deller (L), presenting certificates to Gareth Jones, Spire Brewery (L); Chris Radford, Brampton Brewery (M); Dave Hemstock, Raw Brewery (R).
---
TONY LITTLER TROPHY
The latest event brought some 25 members representing 6 branches to the Calthorpe Arms. Kingston branch, led by David Laing, organised a fairly challenging quiz, mostly beer/pub related. There was also a round of 'egg bashing' (a bit like conkers using hard-boiled eggs). The winners were 'Four Just Men', the motley crew led by Steve Elliott and Bob O'Brien which won two years ago. So they have the honour of organising next year's event. An excellent buffet was consumed, washed down by Youngs beers and a guest from Butcombe. Another thoroughly enjoyable event.
Picture: David Laing (L) presenting the trophy to Bob O'Brien.
---
GBBF 2016
An excellent get-together at this year's GBBF 2016. Our new Treasurer, Peter Chutter, arranged the meet near the front door of the hall and it was so good to see so many faces turn up. Many had been at the Beer&Buffet event the night before.
There was a good selection of ales this year and not so crowded and hectic as some years. It was a chance to hand out SPBW membership forms and flyers for the forthcoming WOODFEST 2017 in Castleford. A couple of laminated posters were given to the CAMRA auction team for sale. Several of us had season tickets so it turned out to be a long week. Still, the seating was better so it was easy enough to get a rest while listening to some great bands while supping a selection of ales.
---
PRE GBBF BEER & BUFFET
Some 25 members squeezed into the upstairs room of Ye Olde Mitre on the evening of 8 August for another successful eve-of-GBBF Beer & Buffet. North Irish Sea, West Riding, Common & Aldebrickham and most London branches were represented and it was good to see one or two new faces. The buffet was top class as ever and not even our hungry crowd could polish it off!
As for the beer, there were three guests from XT brewery of Buckinghamshire. Two of these, XT1 (blonde) and XT4 (amber) were from the wood and several of us were allowed to pop down to the cellar for a look. Previous attempts by the pub to provide us with beer from the wood resulted in either below-par or undrinkable beer so the cellarman was relieved and delighted that this year's woody offerings were in excellent condition. They certainly seemed to go down well.
Thanks to Judith and her staff at the Olde Mitre and to Bill English for organizing (he was flying back from Berlin that evening and had to miss it!)